The Hyundai Kona Is the Spacious, Modern SUV You Are Looking For
Many of our customers need a vehicle that combines modern efficiency with interior spaciousness. Hyundai vehicles have a long history of effectively combining modern designs with fuel efficiency. The Hyundai Kona is no different. Not only does it have a bold aesthetic that fits in on the road, it also has the performance and technology that you need to be successful on the road.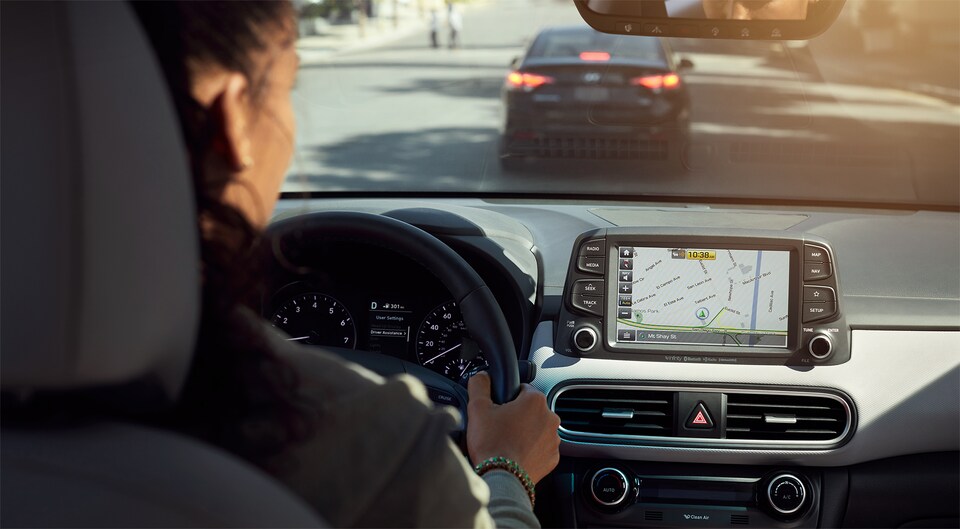 Gorgeous Design Meets Impressive Performance
The moment you see this compact SUV you will fall in love with it. Its slick, aerodynamic design is beautifully complemented by its comfortable interior layout. This helps you command the road with authority and versatility.
The performance capabilities are where this vehicle truly excels, though. With the base model you can get 33 highway mpg and 147 horsepower. That means that you can slice through the wind with ease, saving money at the pump, when you drive this efficient SUV.
Furthermore, with its cutting-edge technology (both in terms of safety and interior comfort) your driving experience is further enhanced. For instance, compatible smartphones can be wirelessly charged when you are in the Hyundai Kona! Standard safety features, like Electronic Stability Control with Traction Control and Brake Assist, a Tire Pressure Monitoring System, a Blind-Spot Collision warning, and more help expand your awareness on the road and keep you secure behind the wheel.
The bottom line is that the Hyundai Kona is an incredible, efficient compact SUV with an aesthetic you will love.
Ready to Take a Test Drive?
If you would like to learn more about our selection of vehicles, including the Hyundai Kona, we invite you to visit us at Circle Hyundai in Shrewsbury, NJ. Our team would be more than happy to assist you with all of your automotive needs.
We are proud to serve drivers throughout Shrewsbury, NJ; West Long Branch, Red Bank, Asbury Park, Middletown, NJ; and Freehold.