It doesn't matter who you are or what you're driving. Your car's eventually going to need some vehicle service. Luckily, it's not hard to find a quality service center with the tools and expertise to provide the maintenance your vehicle needs. If you live in the areas of West Long Branch and Red Bank, Circle Hyundai might be just what you're looking for.
Why Seek Service with Circle Hyundai?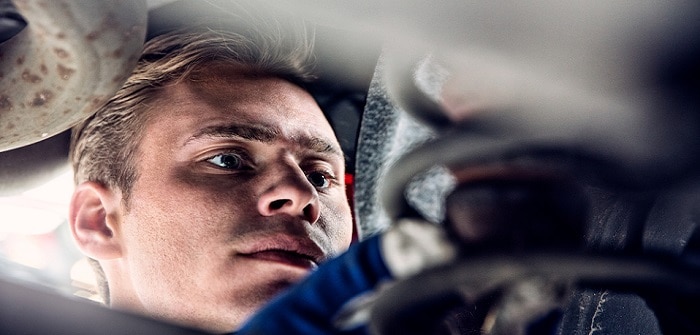 What do we have that other service centers don't? While there's no lack for great mechanics in West Long Branch and Red Bank, we aim to maintain a higher standard with our team of factory-trained service technicians. Our team has the tools to do a great job, as well as years of shared experience. When you come to us, whether you're driving a Hyundai or not, you'll be able to count on a job well done.
Our service center also benefits from a rich stock of OEM-supplied parts. Coming straight from our vehicle suppliers at Hyundai, our replacement parts are built to last longer and perform better than the typical third-party fare you might find at private auto shops.
And if you're driving a Hyundai? We might be able to repair your car with something made specifically for it. What sounds better to you? Something that's one-size-fits-all or a part that made for your vehicle alone?
Schedule an Appointment at Our Service Center Today
If you'd like to schedule a service appointment at Circle Hyundai, get in touch with us at our service center in Shrewsbury, NJ. Our dealership works hard to give our customers in Asbury Park, Middletown, and Freehold the best service and deals available. If you buy a certified pre-owned car from us, we'll even be able to offer you free oil changes every 7,500 miles, up to two a year.